INVITATION TO EXHIBIT AT ITALY VERONA-MARMOMACC EXHIBITION
Dear Sir/Madam,
It is an honour for us to have a privilege to invite you for attending Italy Verona Marmomacc Stone exhibition. The Address of the annual exhibition is Verona International Convention and Exhibition Center, our booth number is: G2-G3-11. The exhibition will be held on from 26th to 29th of September 2018.
This exhibition will surely benefit the visitors who want to know more about stone industry.
We at Verona-Marmomacc Exhibition would appreciate your attendance.
Yours faithfully,
Mr.Pang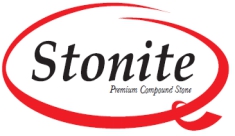 Wanfeng Coumpound Stone Technology Co., Limited
ADD:4 Floor, Zhongyuan Commercial Buiding, Shinan Road, Chancheng District, Foshan City, Guangdong, China
TEL: +86 0757 83555012 Email: info@wfstonechina.com
Website: http://www.wfstonechina.com/